The tracks evolution of the Iraqi diplomacy with the Arab Gulf states
Keywords:
- Diplomacy -Track. -Developments -Challenges - Iraq -The Arabian Gulf.
Abstract
The new Iraqi diplomacy after 2003 was characterized by a policy of openness to the countries of the regional and international surroundings, following the principle of neutrality, non-interference, and rejection of violence and polarization, emphasizing dialogue and peace to resolve disputes by peaceful means, and avoiding wars and conflicts. Realizing the extent of the importance of cooperation and peace and the urgent need for it at the present time, especially with the Arab Gulf countries, due to the strategic and economic importance enjoyed by those countries that Iraq cannot dispense with, if Iraq wanted to achieve economic development, and to open a new page with the Arab Gulf countries to develop cooperation ties and rapprochement , away from the tension and anxiety that tainted the relationship between them in the past decades .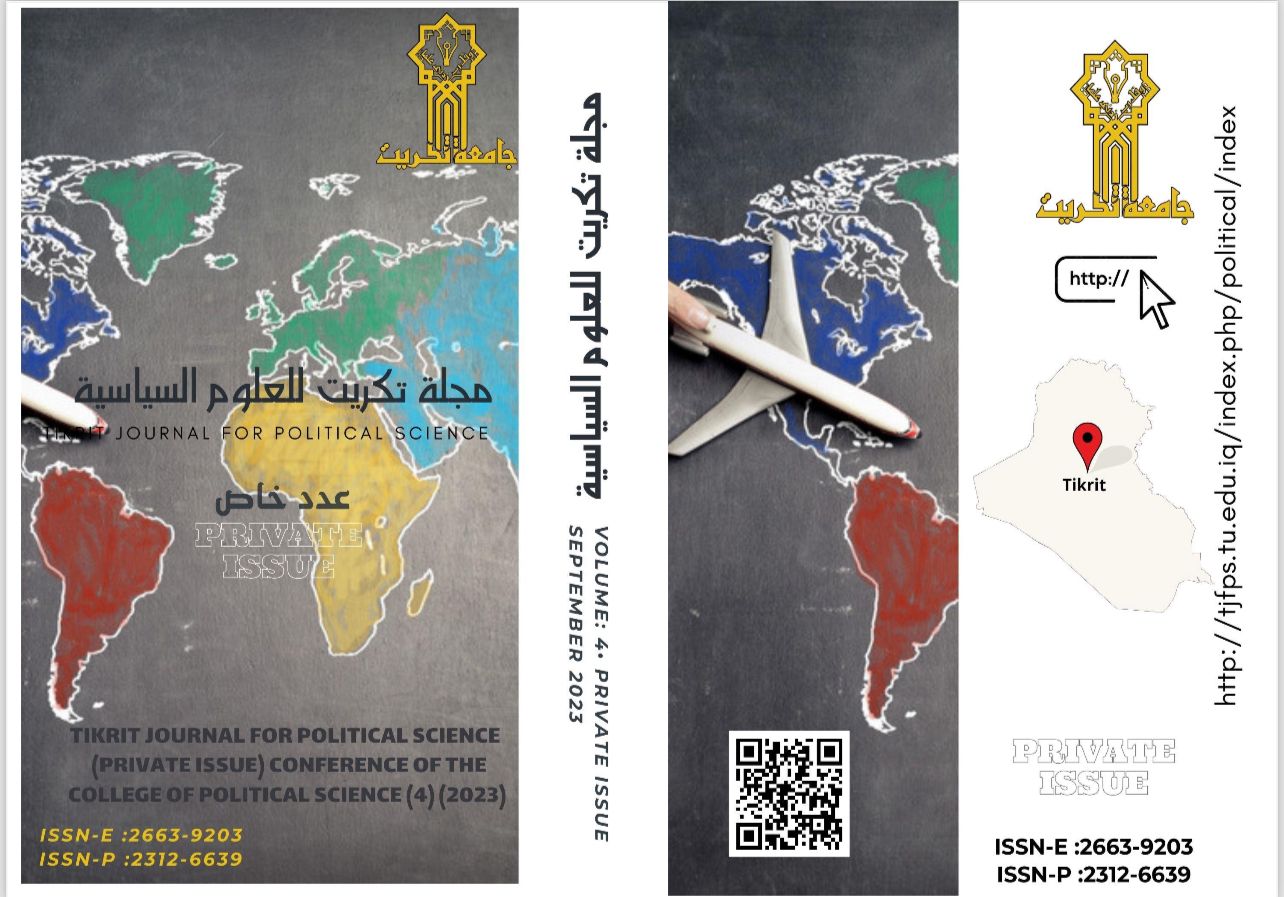 Downloads
How to Cite
amam Majed Auda, & Hiba Hassan Raoof. (2023). The tracks evolution of the Iraqi diplomacy with the Arab Gulf states. Tikrit Journal For Political Science, 3(pic4), 371–396. https://doi.org/10.25130/tjfps.v3ipic4.241