The Overlap between the Requirements for Achieving Security and those for the Democratic Practice of Post-conflict States
Keywords:
- security. - democracy. - post-conflict states. - the Constitution. - International models.
Abstract
The study of the relationship between security and democracy is one of the topics that political science has paid attention to, as (security-democracy). It is one of the topics that a number of thinkers, writers, and researchers have devoted themselves to, and it has been reflected in their intellectual and scientific productions in the form of ideas, theories, and research. Political thought and philosophy of law treated freedom and security as two basic components of policies because they express human aspirations. Despite this, the two concepts were treated as contradictory, due to the different value systems of each.
Post-conflict states face what we might call the dilemma of security and democracy, which revolves around the continuous widening of the scope of contradiction between the ever-changing and ever-increasing requirements for achieving security, and the requirements for achieving democracy with its evolving and renewed content, issues and mechanisms for its new practice, which may result in new sources of threat to national security.
Hence, the central question that summarizes the research problem revolves around the dimensions of the overlap between the requirements of achieving security and the democratic practice of post-conflict states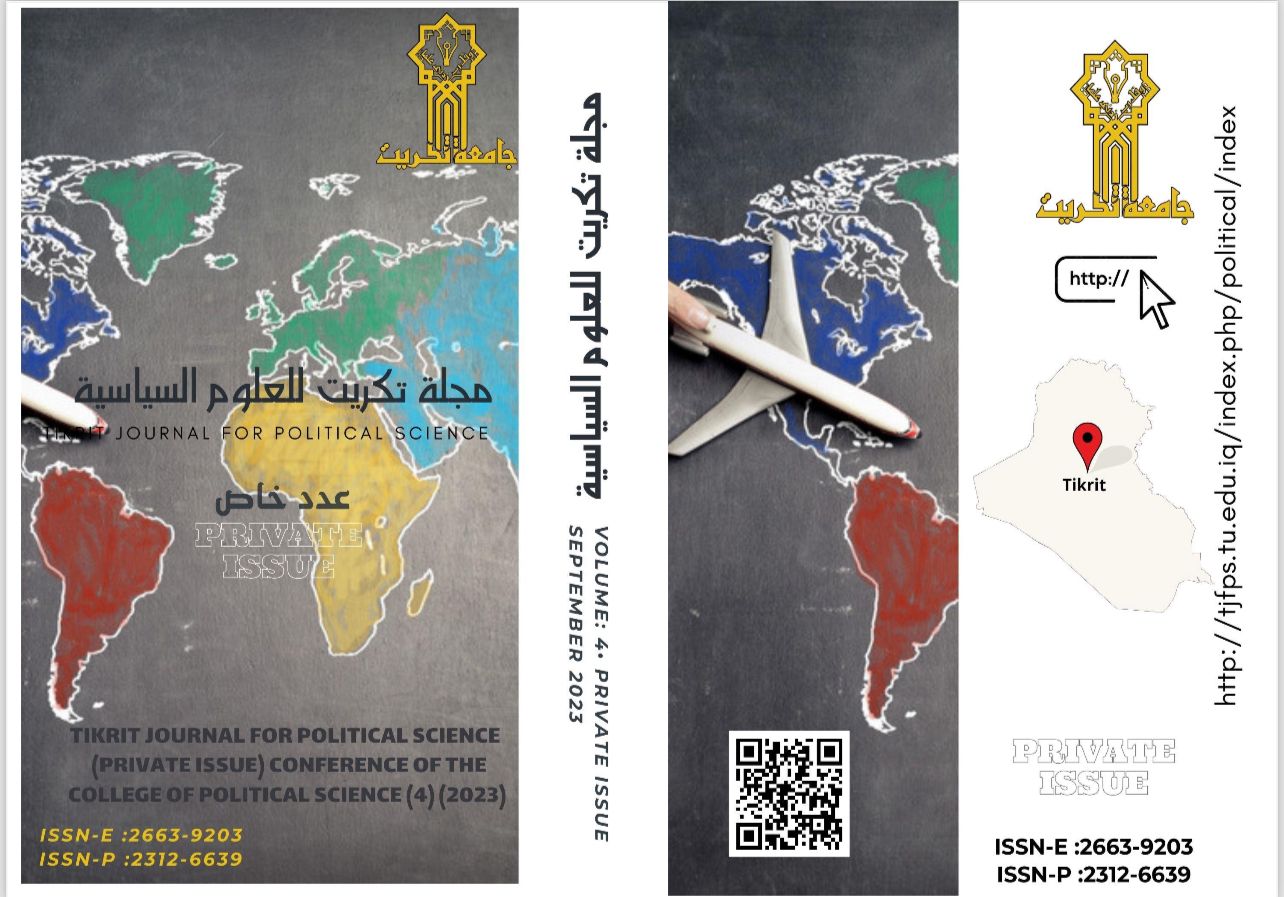 Downloads
How to Cite
Salim Mutar Abdullah. (2023). The Overlap between the Requirements for Achieving Security and those for the Democratic Practice of Post-conflict States. Tikrit Journal For Political Science, 3(pic4), 57–77. https://doi.org/10.25130/tjfps.v3ipic4.228