Health Security in Nineveh governorate after 2020: challenges and opportunities
Keywords:
- Security - Health Security - The security dilemma - Nineveh - Mosul
Abstract
The research reviewed the definition of security in general, mentioned the concept of the security, as it was mentioned in the Universal Declaration of Human Rights, and as mentioned by some thinkers and authors, and we reached the definition of health security from our ideas . And it was written in the search for the health reality in the governorates of Nineveh according to statistics and indicators taken from the electronic page of the Iraqi Ministry of Health and the Central Statistical Organization , and tables were prepared to reach indicators based on these statistics. In order to reach a diagnosis of challenges and explore opportunities , to studies were conducted in Nineveh Governorate.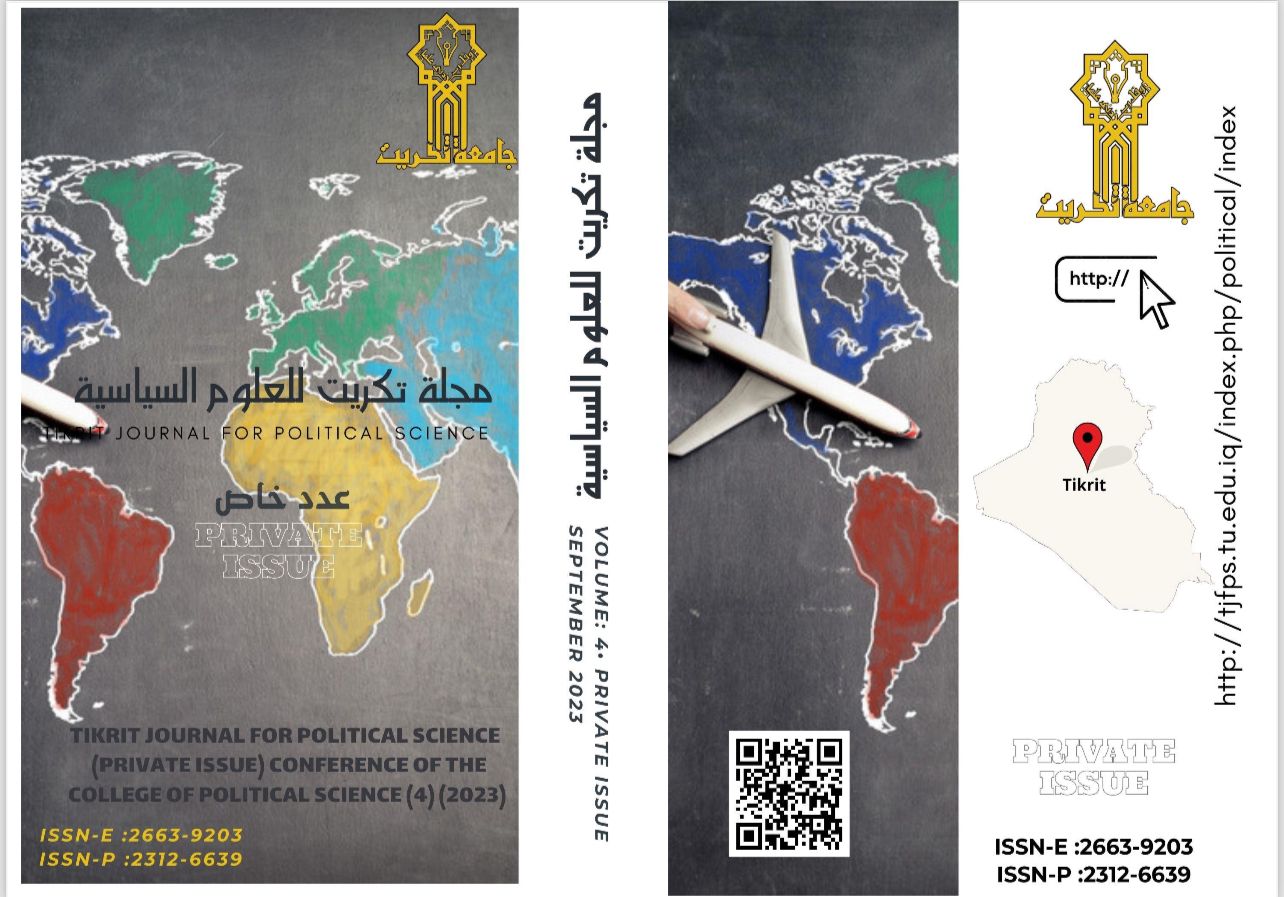 Downloads
How to Cite
Saja Fattah Zidan. (2023). Health Security in Nineveh governorate after 2020: challenges and opportunities. Tikrit Journal For Political Science, 3(pic4), 315–341. https://doi.org/10.25130/tjfps.v3ipic4.239