Iraq and its dual water challenges: global warming and regional neighborhood
Keywords:
- Global Warming. - water. - Iraq. - Iran. - Turkey
Abstract
The phenomenon of global warming is considered one of the challenges facing the global strategic environment in the twenty-first century. This is a result of human activities and the industrial development of major powers in the international system, which have played a role in the evolution and rise of the global strategic environment. This phenomenon is escalating unless the influential powers, particularly those responsible within the international system, take necessary measures to mitigate the escalating global warming. These measures should address the reflected impacts, such as decreased rainfall, which is essential for sustaining human life and meeting its needs. Iraq is one of the most affected countries by this phenomenon, as it directly affects the lives and security of its people, ultimately leading to internal conflicts among individuals over water resources. In addition to this natural challenge, Iraq faces challenges from its neighboring countries, Iran and Turkey, which seek to secure their own water resources in order to safeguard their national security in the twenty-first century. These strategies and policies pursued by Iran and Turkey are detrimental to the Iraqi national interest and have a negative impact on Iraq's water security.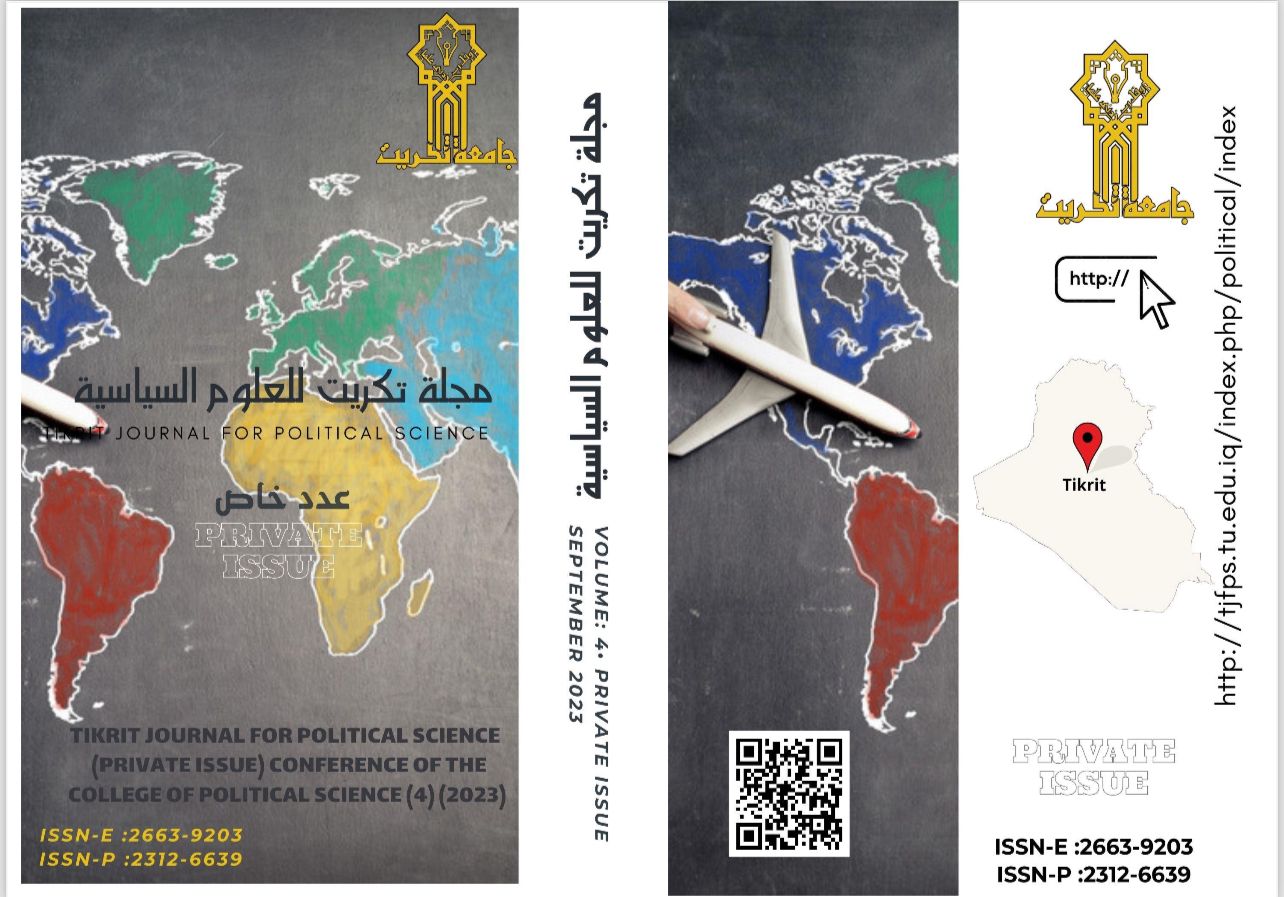 Downloads
How to Cite
younus muayad younus. (2023). Iraq and its dual water challenges: global warming and regional neighborhood. Tikrit Journal For Political Science, 3(pic4), 397–421. https://doi.org/10.25130/tjfps.v3ipic4.242