"The Dialectic of the Relationship Between the External Factor and The Independence of Decision-Making in Iraq"
Keywords:
- The External Interference - The Iraqi Decision Maker - The Iraqi Political Program - The Iraqi Economy - The Political Parties in Iraq
Abstract
External factors have a great impact on the history and activities of nations and building their foundations in the various civilized roles, and these factors have varied, including religious factors and other political or economic ones or they may be social or ethnic. The decision and non-interference by any party with the sovereignty of the state or pressure on the decision-makers in it.
Accordingly, a relationship emerged that took two directions, the first of which is that there is an inverse (negative) relationship between the external factors driving the influence on the Iraqi decision-maker. This was reflected in the continuing state of political, security, economic and social instability in Iraq and had a negative impact on building the foundations of Iraq's own strength while it was The second trend: The existence of a direct (positive) relationship between the continuation of the state of imbalance in all aspects of life, the recovery of economies, the construction of a strategy, and the direct and indirect hegemony of some neighboring regional and international countries over Iraq, in addition to exceeding the limits of sovereignty to extend natural resources of all kinds.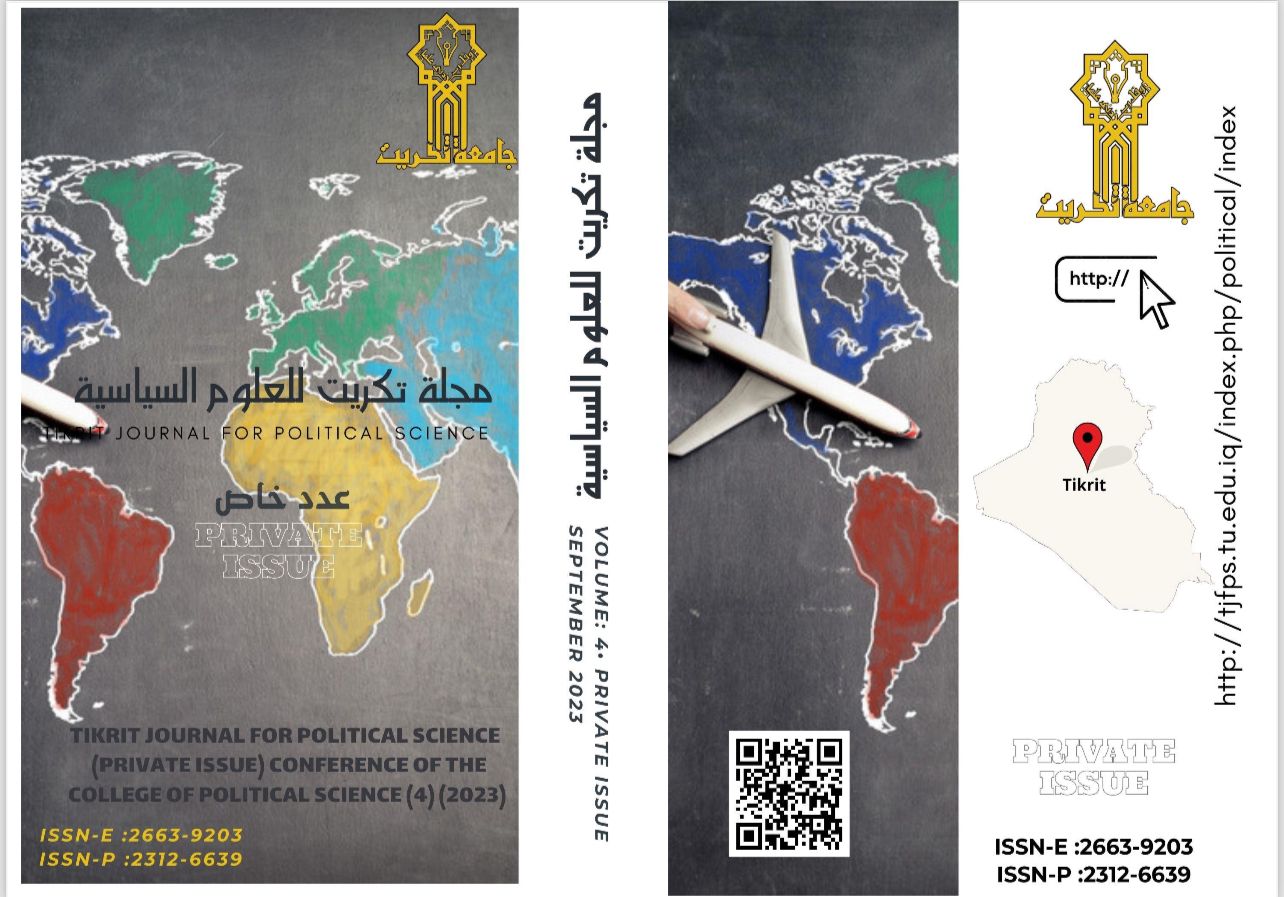 Downloads
How to Cite
Malik Dahham Meta'ab AL-Jumaily. (2023). "The Dialectic of the Relationship Between the External Factor and The Independence of Decision-Making in Iraq". Tikrit Journal For Political Science, 3(pic4), 449–466. https://doi.org/10.25130/tjfps.v3ipic4.244