Combating Intellectual Extremism and Terrorism Problems and Challenges
Keywords:
- terrorism - extremism - rebellion - moderation - ideological groups
Abstract
The human severe cost of terrorism has been seen in almost every corner of the world. Most of societies have suffered tragic human loss as a result of violent terrorist acts.  Terrorism obviously has a significant real and direct effects on human rights, with overwhelming impact on the right to life, liberty and physical integrity of its victims. In addition, terrorism can jeopardize peace and security, threaten Governments, destabilize civil society, and threaten social and economic development of the nation. 
Despite few successes, dangerous terrorist threats persisted around the Arab world, especially in Iraq. Even as some terrorist groups lost their leaders and some of their authorities, other groups and individuals kept continuing the fight from their affiliates across the world and by inspiring followers to commit attacks.
 In this paper, the author attempts to shed lights on the terrorism as an ideological threat that threatens the lives of millions, and confiscates people's ideas and beliefs.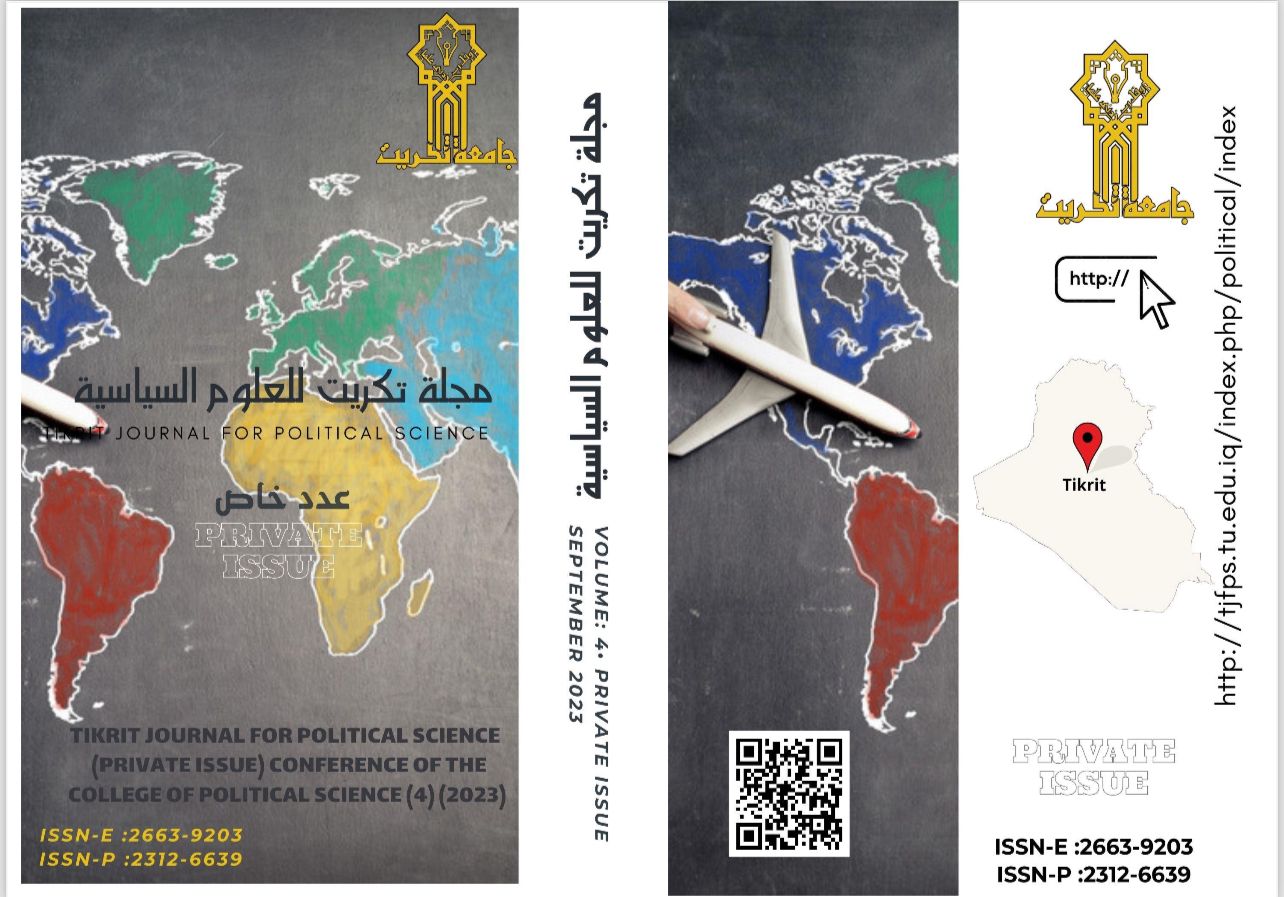 Downloads
How to Cite
Dimah Abdullah Ahmed. (2023). Combating Intellectual Extremism and Terrorism Problems and Challenges. Tikrit Journal For Political Science, 3(pic4), 614–630. https://doi.org/10.25130/tjfps.v3ipic4.250