The electoral system in Iraq after 2005
Keywords:
- Electoral systems - The election - Iraq -political parties
Abstract
Elections is regarded as the most prominent systems of democratic governance، and the right to vote allows the voter to choose his representatives on the basis of the principles of competence، freedom and equality. Each country has an electoral system that is adopted in the political life of the country. The electoral system draws the features of democracy. There are several electoral systems available. It is necessary to determine which one is the most appropriate and fair one to represent the Iraqi reality in accordance with the circumstances and developments of the political، social and economic reality of the country.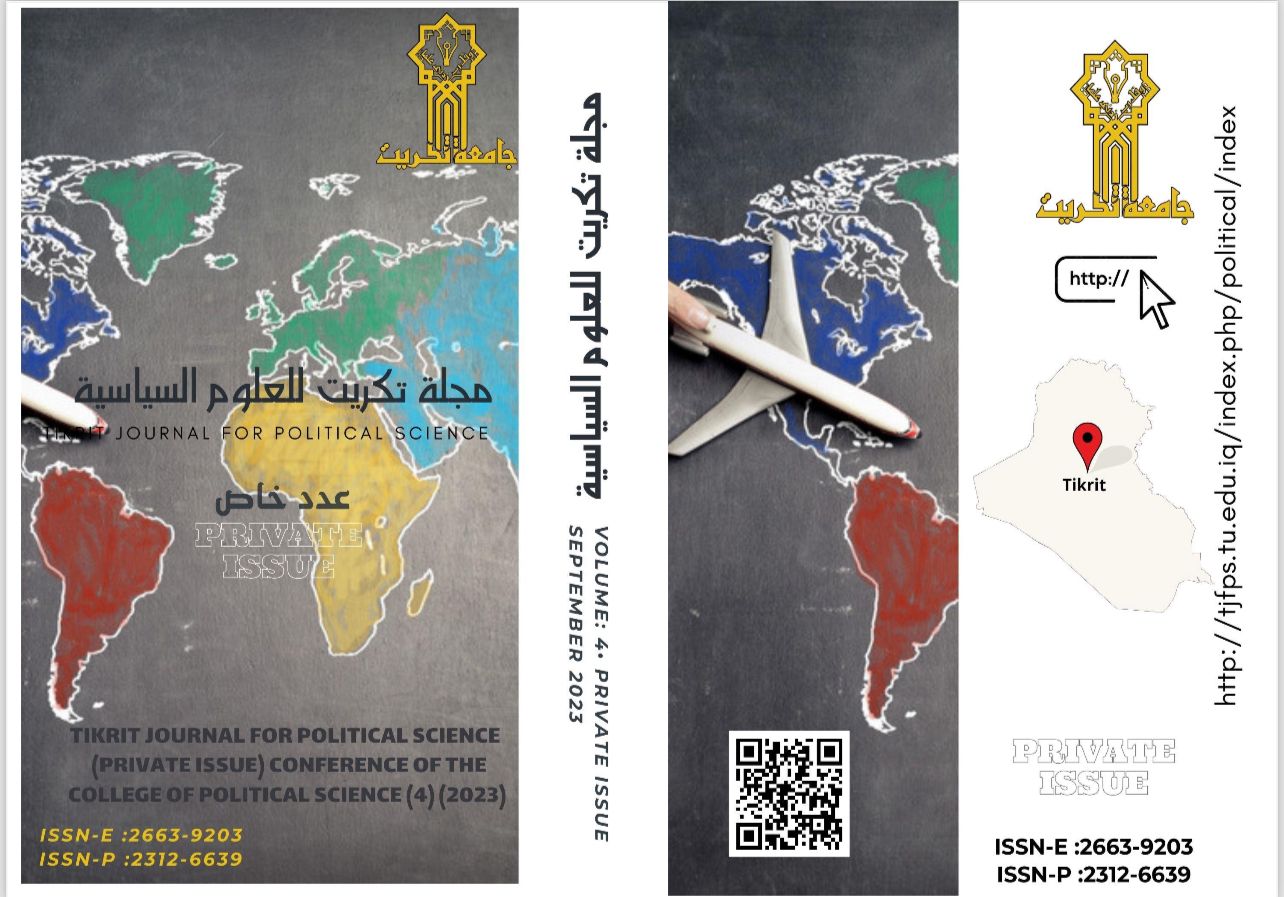 Downloads
How to Cite
Ahoud Farhan Mahmoud, & Nasser Zain Al-Abidin Ahmed. (2023). The electoral system in Iraq after 2005. Tikrit Journal For Political Science, 3(pic4), 631–663. https://doi.org/10.25130/tjfps.v3ipic4.251