"Opportunities and Obstacles to build Legal Rational Legitimacy in the Arab Political Systems"
Keywords:
•Opportunities •Obstacles • Legitimacy • Rationality • Legality • Arab political systems
Abstract
Arab political systems are facing a multitude of crises that challenge the continuity and stability of their political systems. These systems have experienced various multidimensional crises, including economic, social, and political crises. One of the most important and prominent political crises that hinder the progress of the political system is the crisis of legitimacy, which is the main crisis in Arab political systems.
Many researchers and scholars in this field attribute the crisis of legitimacy to the weak relationship between society and the existing political system. This relationship, along with the civil society, is characterized by the abuse of power and its system, as well as its penetration in practicing oppression and violence to maintain its grip on power. Moreover, the sources from which power derives its legitimacy in Arab political systems are traditional sources that do not reflect the reality of a democratic state based on rational and legal foundations. This, ultimately, led to the shaking or collapse of legitimacy in those systems.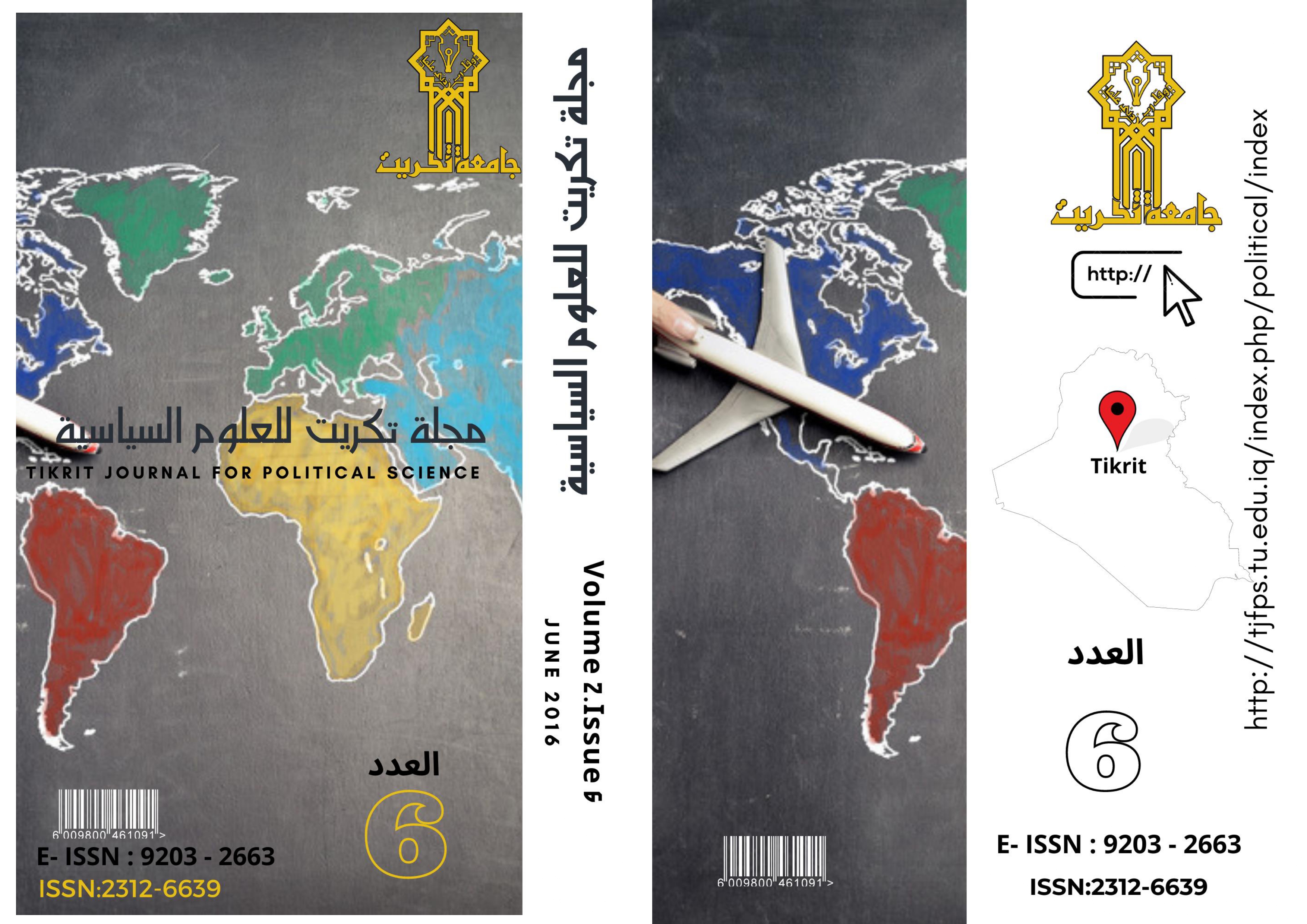 How to Cite
Al-Daffi, H. M., & Rashid, E. A. A. (2016). "Opportunities and Obstacles to build Legal Rational Legitimacy in the Arab Political Systems". Tikrit Journal For Political Science, 2(6), 89–118. https://doi.org/10.25130/tjfps.v2i6.72