he international and regional impact of rebuilding Iraq after 2003
Keywords:
- international influence - regional influence - building Iraq - invasion
Abstract
The stages of rebuilding or building a nation impose two comparable circumstances, but each's experience differs from the other. In the first instance, we imply that a state includes integrated components, including legal, political, and economic ones. This state also has legal legitimacy and international recognition, but it is also subject to a crisis. Whether it is a revolution, a coup, an invasion, or the termination of its formal political system, the state and its political system will be rebuilt afterward. This is the responsibility of the invasive nation, like in the case of Iraq, and this phase marks a turning point for the course correction.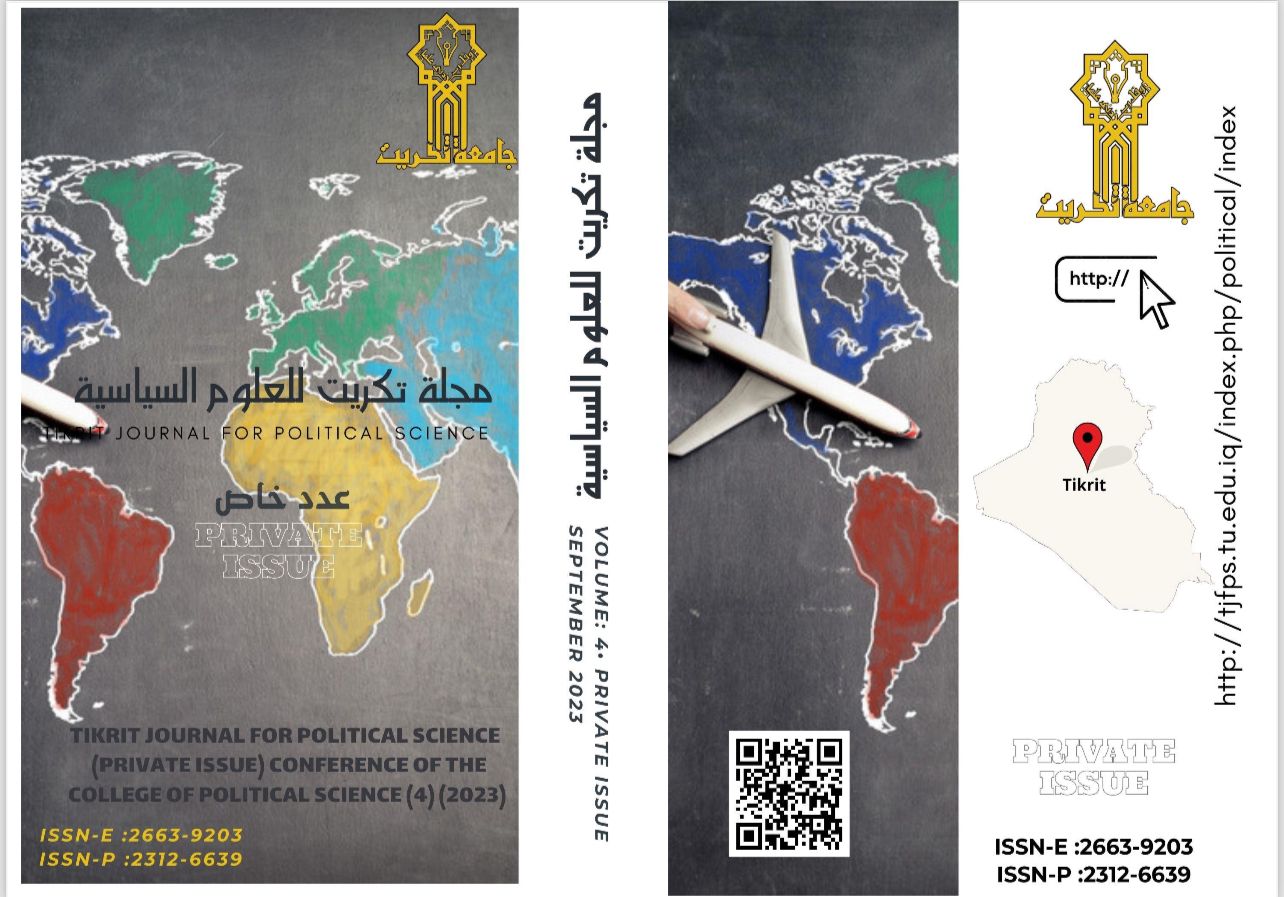 Downloads
How to Cite
Kamouna, A. M. M. (2023). he international and regional impact of rebuilding Iraq after 2003. Tikrit Journal For Political Science, 3(pic4), 3–38. https://doi.org/10.25130/tjfps.v3ipic4.226