The rupture of national belonging after the events of the (Arab Spring) and its impact on regional stability
Keywords:
- National affiliation - The events of the Arab Spring - Regional stability - Arab region - Arabic systems - - Dictatorship
Abstract
The Arab region witnessed popular protest movements starting in late 2010 and early 2011, beginning in Tunisia and spreading to Egypt, Libya, Syria, Yemen, Iraq, Bahrain, and other countries. These movements became commonly known as the "Arab Spring" in political literature, media, and other domains. They had a significant and influential impact on the stability of the regimes that were challenged. Heads of states were ousted, and radical reforms were initiated in party structures, public freedoms, and power transitions.
However, these movements also contributed to the occurrence of internal turmoil in many countries, leading to the erosion of state institutions from within. This has become a prominent characteristic of the Arab Spring, as seen in Syria, Libya, Yemen, and Iraq.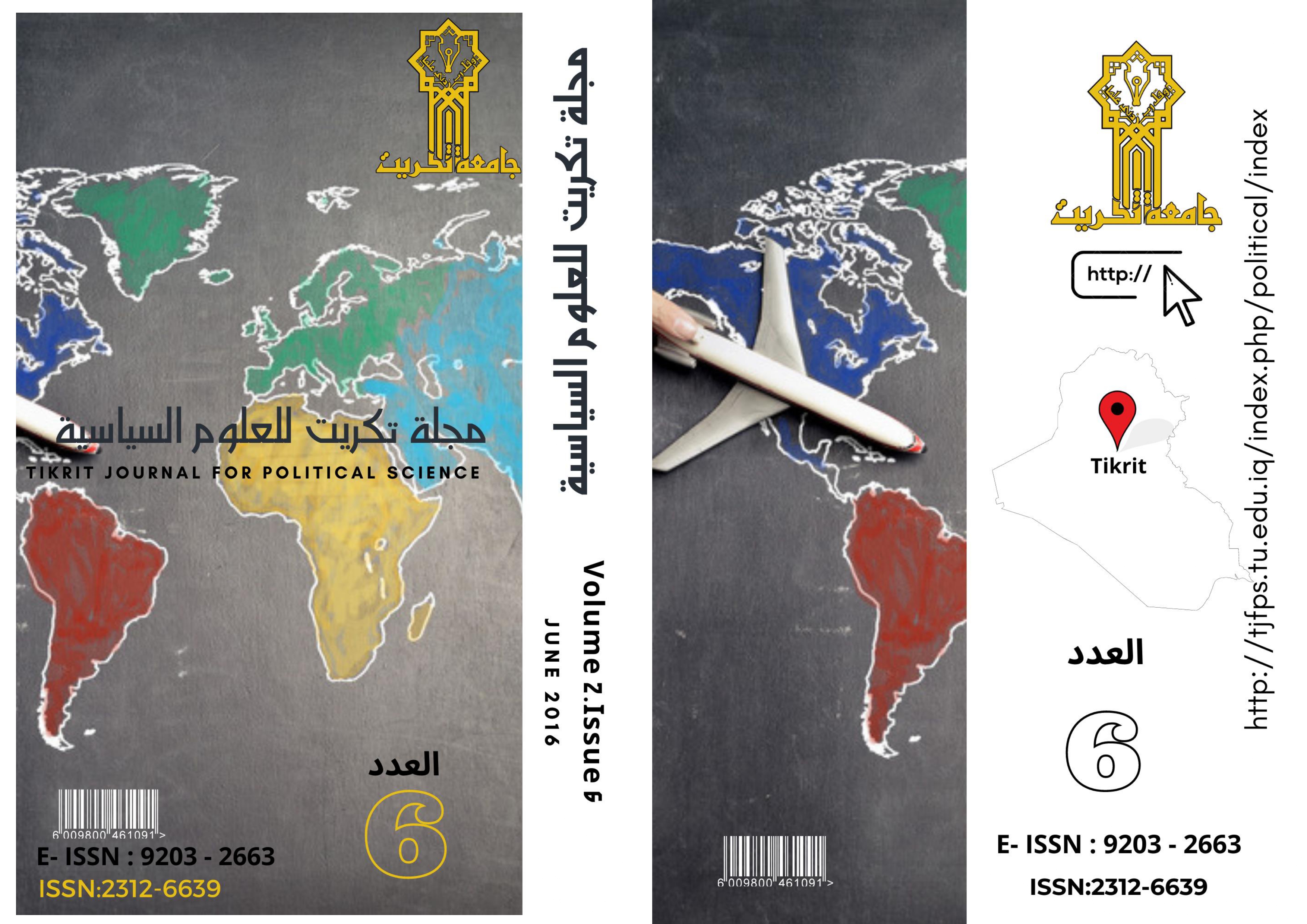 How to Cite
Rashid, M. A. (2016). The rupture of national belonging after the events of the (Arab Spring) and its impact on regional stability. Tikrit Journal For Political Science, 2(6), 1–27. https://doi.org/10.25130/tjfps.v2i6.67